Vi tagit oss friheten att skriva denna hemsidan på Engelska. Största anledningen är att vi vill bibringa även icke svensktalande information om projektet.

More info ? send us a mail to:


Copyright © 2005-12
Tilman D. Thulesius SM0JZT
Olof Holmstrand SM6DJH
Nils Söderman SM5DEH
---
Who is afraid of SMD:s ? You should not be !
One of the great things with assembling the QROlle is that it is built using Surface Mounted Devices. The normal size of the devices are "0805".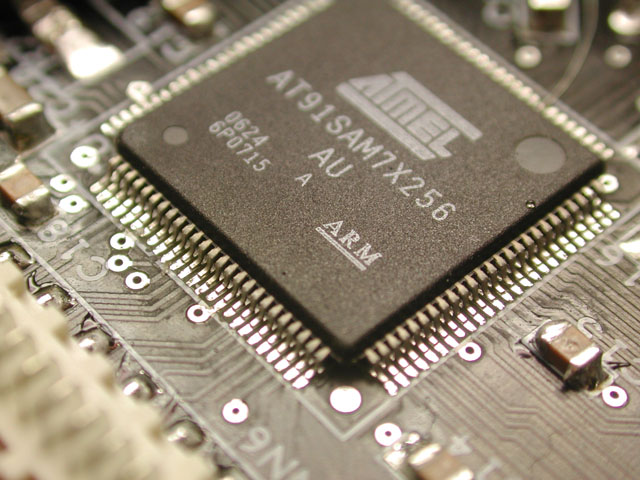 This is the CPU of the QROlle NG front. And, yes it has been hand soldered. So have a look below and see how you do that.
Have fun with SMD:s. Why not give it a try ?? Go out there and pick up a simple KIT and try it out. And thus be prepared for the QROlle. For those who want to understand how to work with SMD:s we have linked in a video from YouTube.
-----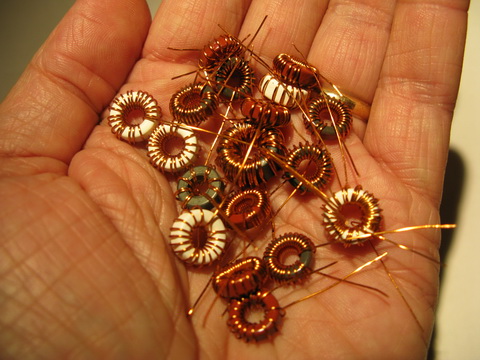 Here you have all the 18 coils to turn for the QROlle mkII. Nice looking !!
---
QROlle II QRP-rig
160, 80, 40, 30, 20, 17 meters SSB/CW


Designed by: Olle Holmstrand SM6DJH (Analog) Nils Söderman SM5DEH (Digital,Firmware), Torbjörn Strömberg SM7EOI (Firmware enhancements)
We have stopped shipping kits for the QROlle-II
updated 8 Mar 2013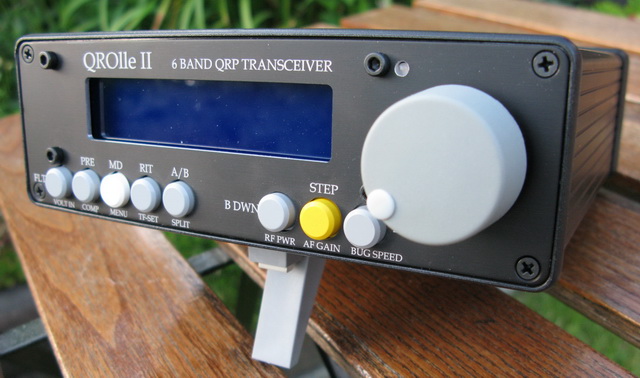 The frontpanel of the QROlle II. News: news archive
Look here for project and building documentation. Analog, digital, alignement adjustment and mechanical assembly of the kit.


Bygginstruktionerna finns här på Svenska.
Specifications:
160, 80, 40, 30, 20, 17m, SSB/CW. 10W output (variable)
Single IF, 5 Mhz. Similar in design as the previous QROlle.
HF Deck optimized for top notch performance.
Optimized AGC for super listening experience. See here additional comments the constructor SM6DJH on performance.
DDS with high grade filtering to handle VFO-signal
Microprocessor control using ATMEL ARM-processor.
Software is to be "open-sourced" so we offer builders to contribute to software coding. All official releases will be controlled by SM5DEH in the designer team.
On board programming interface to support software upgrade when available. Standard programming interfaces used for ease of use.
Remote control using USB-interface and RS232.
Software driven user interface with menus.
Built in bug software for bug and Iambic A/B
Professional grade Hammond case
Only 240mA current drawn at RX (200mA with dimmed backlight).
Built using SMD components. A majority of the components being of size 0805. The QROlle Classic was built using SMD:s of the type 1206. This is one of the few kit-type rig:s in the world using SMD:s.
QROlle "Classic" QRP-rig
80,20 meters SSB QRP-rig.
Designed by: Olle Holmstrand SM6DJH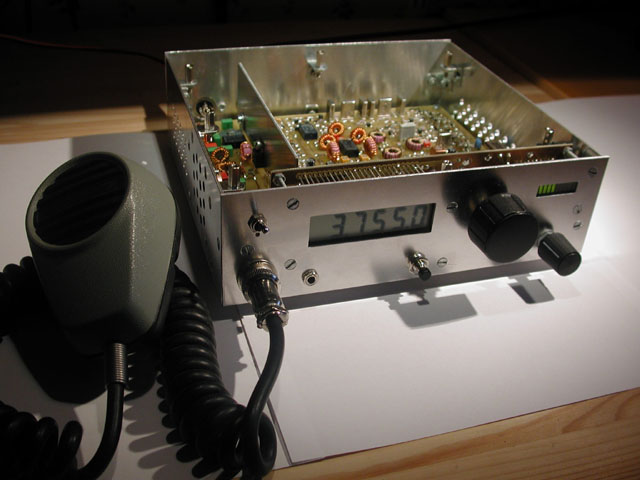 The QROlle (Classic) has been a tremendous success and we would like to thank you all very much for the interest, feedback and support in this project. When Olle SM6DJH and Tilman SM0JZT started the project we could not have imagined where it would end up. No one would imagine that we not just designed, documented and presented the project in the SSA magazine QTC. We also got a huge interest from the neighbour countires Finland, Denmark and Norway. We shipped 178 kits to builders in all these countries.
Look here for the documentation on this project
QROlle Transverter 144,
2 meter band
Designed by: Olle Holmstrand SM6DJH

Dokumentation på Svenska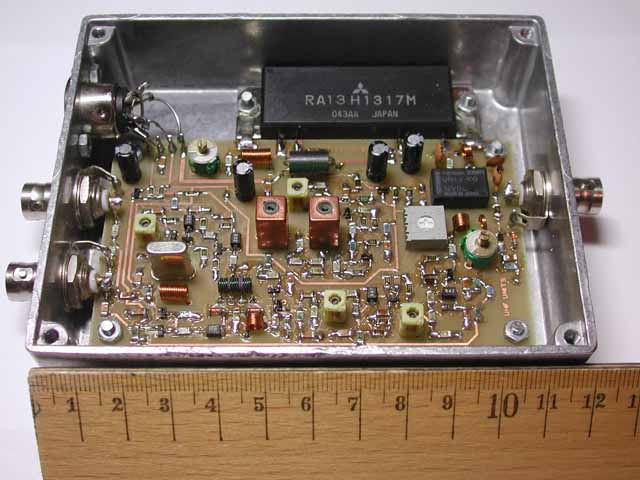 Bild på prototypen till transverterbyggsatsen i QROlle-familjen. Det här är transvertern för 144 (2meter) som har varit omskriven i QTC några gånger. Olle SM6DJH går in i varje vinkel för att beskriva funktionen och sprida kunskap. Denna konstruktion fanns som byggsats till självkostnadspris. Detta erbjöd möjligheten att bygga sig en transverter till ett VHF-band. Fanns även med kristall för att ansluta till en rigg med 10-metersbandet som mellanfrekvens.
Transverter - Teknisk beskrivning från QTC - PDF Del 1, Sept 2005
Transverter - Teknisk beskrivning från QTC - PDF Del 2, Dec 2005
Bygginstruktionerna schema, hjälp och bilder finns publiceras här,